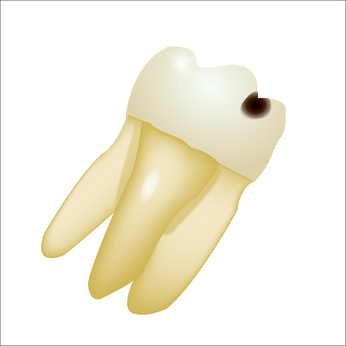 You have not noticed, but the dentist unexpectedly discovered during the examination one or more caries defects. Actually, one is suspicious, is thies really correct?
We show the problem to our patients with the intraoral camera on a monitor with high magnification.
---
The caries bacteria are survivors, not fully removed, they multiply under dense fillings.
One of the main reasons for the resurgence of new caries in the old place is justified hereby.
The dental art is to remove the dental caries completely. For us, the caries detector is an indispensable aid to visualize the bacteria. The decay is only removed when no colored areas are visible.
Dark discolorations under amalgam fillings are also colonies of bacteria, discharching toxins into the body and must be removed consequently.